Discover our product guide for, 'Digital Place for Local Public Services'. We continually update our products and release updates throughout the year.
Your integrated platform for making and re-using websites and digital services. Re-use cubes co-developed with Councils, create new services using Placecube's low-code Form Builder and Case Management cubes, or use the full-code development capabilities of the embedded Liferay DXP. Cloud-based, open-source and fully scalable to accelerate your digital transformation.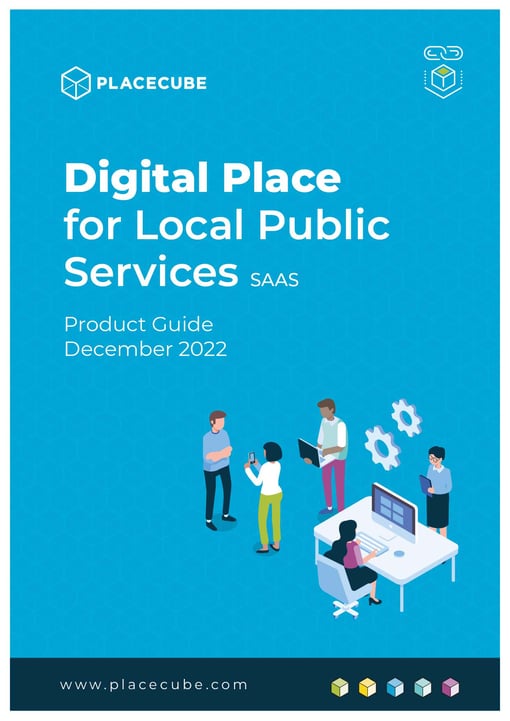 Our open platforms are co-created with the public sector for the public sector. We make it simpler for you to create services, integrate systems and personalise user experiences. Together we make your users' digital journeys easier, faster and better connected.
We work with you to build your Digital Place – your open and connected platform. We accelerate your digital journey through the reuse of existing digital services. We work collaboratively, ensuring that our clients never pay twice for the same development. And we differentiate ourselves through our actions and behaviours, living by the core principle of 'Doing the right thing'.
Contact enquiries@placecube.com for the latest update or to see our product roadmaps.