Since our foundation in 2003, the success of each of our endeavours has provided an ideal basis to bring together our brands in support of a core growth strategy, one which is extremely exciting and ambitious.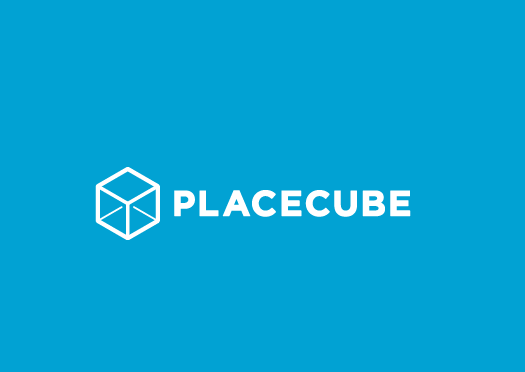 Today, we have reached an important milestone in this evolution and it gives me great pleasure to announce the introduction of our new brand, Placecube.
Recognising our customers need a new type of digital solution to succeed.
Starting with councils, as leaders in local democracy and local public services, we understand that to succeed, they need to build new digital services quickly, incrementally and at low cost, setting a great example for others to build on their place-based initiatives.
Equally, our private sector partners must exploit the competitive advantages provided by modern digital technology based on great customer experience design. To achieve this requires a new style of partnership and one that is hard to find in the current marketplace.
A partnership that gives:
Control of digital development in achievable outcome-producing stages;

A way to prototype quickly and test digital solutions by engaging users earlier in design;

Enhanced capability to solve local business problems and create digital applications quickly;

Freedom from inflexible suppliers for whom change is difficult, costly and slow;

Independence from proprietary software that creates vendor 'lock in';

Integration with legacy systems so they don't block progress; and

Flexibility to buy and mix together fit-for-purpose technology from a variety of providers.
We've set our sights on becoming a leading provider of digital, place-based ecosystems in order to offer precisely this kind of partnership.
To achieve this, we are focused and investing in our core Digital Place product range so that we can provide all of these benefits at a fraction of the cost and time taken for traditional developments, delivering our customers a distinct economic and competitive advantage at a vital time for us all.
Placecube – growing digital places for businesses, government, employees, partners and customers.
With today's announcement, we will now begin communicating through our new brand, Placecube, which embodies our strategic vision in the simplest way possible, combining the unifying concept of 'Place' and digitally transforming local ecosystems, together with the modular, flexible system of building progressive innovation with re-usable digital components: 'Cubes'.
Placecube partnerships will enable our customers to accelerate progress with pre-built services and in-use standards and service designs that they can customise and add to whenever they want. Now they can bring all of your services and information together in one place, with a consistent digital experience on any device – their Digital Place.